Your network is your net worth
The Swiss Network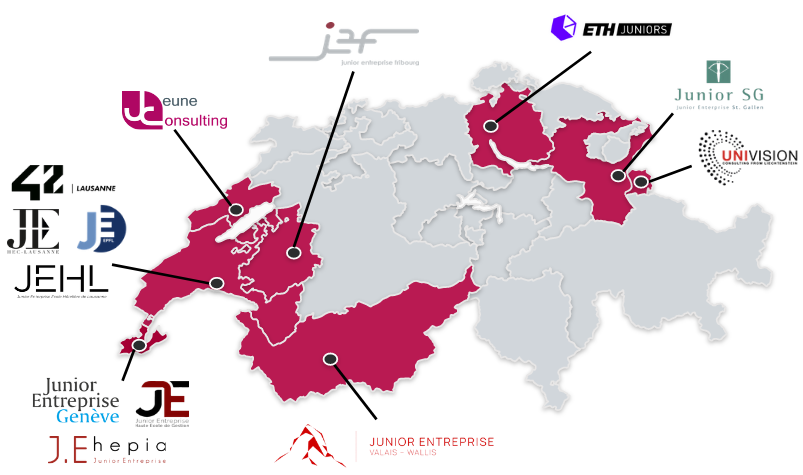 Our movement is spread throughout Switzerland. The main clusters are around Geneva and Lausanne. We are however also present all the way to Valais, Neuchatel, Fribourg, Zurich, and St.Gallen.
Some numbers:
264 Junior Entrepreneurs
13 Junior Enterprises
2.8M CHF Turnover
349 Consulting Projects per Year
The Swiss Junior Enterprises
Each of the junior enterprises have their strengths and their domain of expertise.
Choose wisely.
The European Network
The 1st Junior Enterprise appeared in Cergy, France, in 1967. Since then, it has spread all over Europe. Now, Junior Enterprises Europe is the coordinator between all national confederations such as ours and Junior Enterprises Switzerland was one of their founders in 1992.
Some numbers:
14 Countries
353 Junior Enterprises
33k Junior Entrepreneurs
4.4k Consulting projects per year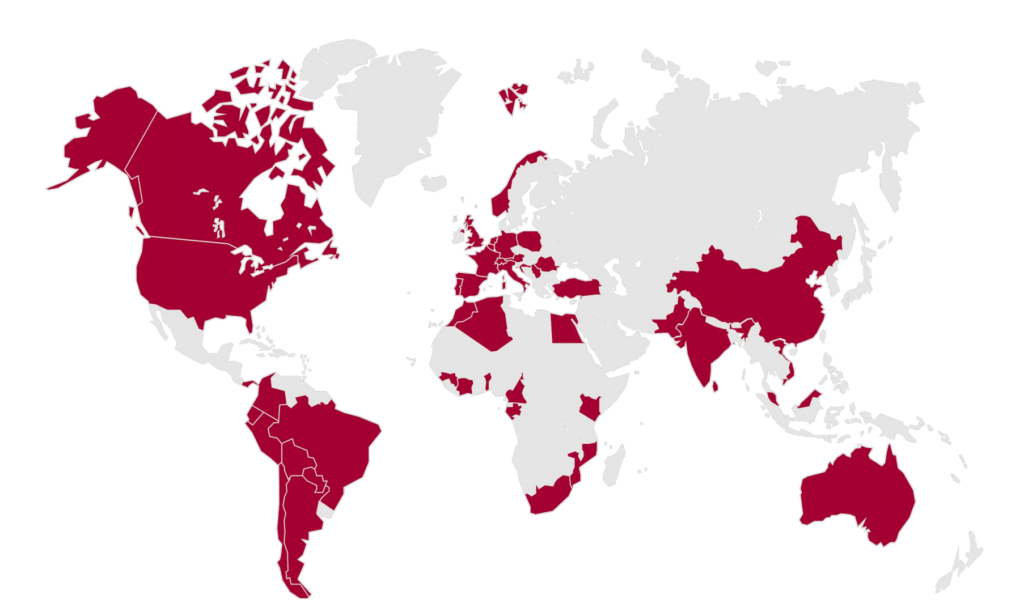 Junior Enterprises Worldwide
We are part of Junior Enterprises Global that reunites Junior Enterprises from 44 countries with more than 51k Junior Entrepreneurs across the globe.